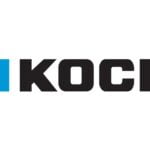 Koch Industries
Wichita, Kansas As of Dec 17, 2019 Koch Industries is involved in a variety of industries such as refining, chemicals and biofuels; forest and consumer products; fertilizers; polymers and fibers; process and pollution control equipment and technologies; electronics; information systems; commodity trading; minerals; energy; glass; ranching; and investments.
Koch Industries Mechanical Freshers Recruitment Drive 2020: Koch Industries(Molex) hiring freshers of BE/B.Tech Mechanical Engineering in Bangalore location. Mechanical Freshers of 2020, 2019 or 2018 batch can apply for the Koch Industries careers Mechanical freshers openings.
Koch Industries Mechanical Freshers Hiring Drive 2020
Company Name: Molex
Job Titile: Graduate Engineer Trainee
Job Location: Bangalore
Experience: Freshers
Eligibility: BE/B.Tech/M.Tech in Mechanical Engineering
Job Description:
PRIMARY PURPOSE:
Complete Online Simple Tasks, & Earch Cash Rewards: Click Here
WFH: Earn Part Time upto 10K+/Month Register Now: Click Here
Supports on New product design and development, Sustenance engineering, Create Design FMEA, supports correlation activities, supports FEA and Lightpipe simulations.
DUTIES & RESPONSIBILITIES:
Responsible for execution of NPD/MOD assigned and meet the set targets.
Follow PDP process. Work collaboratively with the Requestors, Peers, Supervisors, PM's, other engineering groups.
Responsible for understanding and working towards meeting VOC, by closely working with product management.
Facilitate and conduct conceptual reviews, DFM reviews, DFMEA/PFMEA reviews, Design reviews, phase gate reviews etc.
Works on FEA and Lightpipe simulations on need basis.
Responsible for creating Concept models, drawings, product specifications, DVPR, test summary.
Conduct Tolerance analysis & stack up analysis on the NPD
Responsible evaluation of new tools for better productivity
Understand, aim and achieve organization / department /self-goals.
Show value creation, productivity improvement and continual improvements.
Responsible for working on CAD tools like NX/ECTR, Engineering change tools – SAP, presentation tools – power point, analytic tools – Microsoft excel etc.
Responsible for self-planning of work based on organizational priorities by closely working with Manager.
Imbibe quality in every action / work performed.
Encourage team for Innovative ideas / product suggestion.
Ensure and encourage Team participation in Knowledge sharing on Technologies and Products.
Support on optimizing the existing product with continuous improvement.
SCOPE:
Support the Advanced Engineering Team on NPD and MOD projects
Create Concept models, Drawings & DVPR's
Conduct Stack up analysis
Evaluates Tools/services
Supports FEA and Correlation activities
EDUCATION:
REQUIRED:BE/M Tech in Mechanical Engineering
WORK EXPERIENCE:
REQUIRED: 0 to 1 years of design and product development experience
SKILLS & ABILITIES:
Excellent understanding of Physics and Engineering Mechanics
Excellent drawing reading skills
Skills in NX and Hypermesh preferable
Understanding of product development process would be advantageous
Good Knowledge of GD&T, tolerance studies, statistical analysis and FEA would be advantageous
Design for Manufacturing/Assembly (DFM/DFA) understanding would be advantageous
Strong & Effective oral and written communication
Confident and capable of handling conference calls.
Self-driven and quick learner.
Good analytical thinking and problem-solving skills using systematic tools (8D, fishbone, cause/effect diagrams)
Alignment to MBM philosophy
Strong computer skills; experience with spreadsheets, presentation and Microsoft Office
Ability to explain complex technical concepts to others
Interested and eligible graduate apply on the following Koch Industries Off Campus drive link.
| | |
| --- | --- |
| Join Our Telegram Channel For Daily Jobs Update | Join Now |
| Free Certification Courses, Learn AI, ML, FSD, Python, Java(34K+ Courses) | Register Free |
| Join Our WhatsApp Group For Daily Updates | Join Now |